Hi and thanks for looking to see if you can help. My machine is setup and seems to be doing a good job. Trouble is I keep getting a very unusual blip in my circles.
Pictures say a 1000 words.
That's with Vcarve and UGS.
This is with Easel.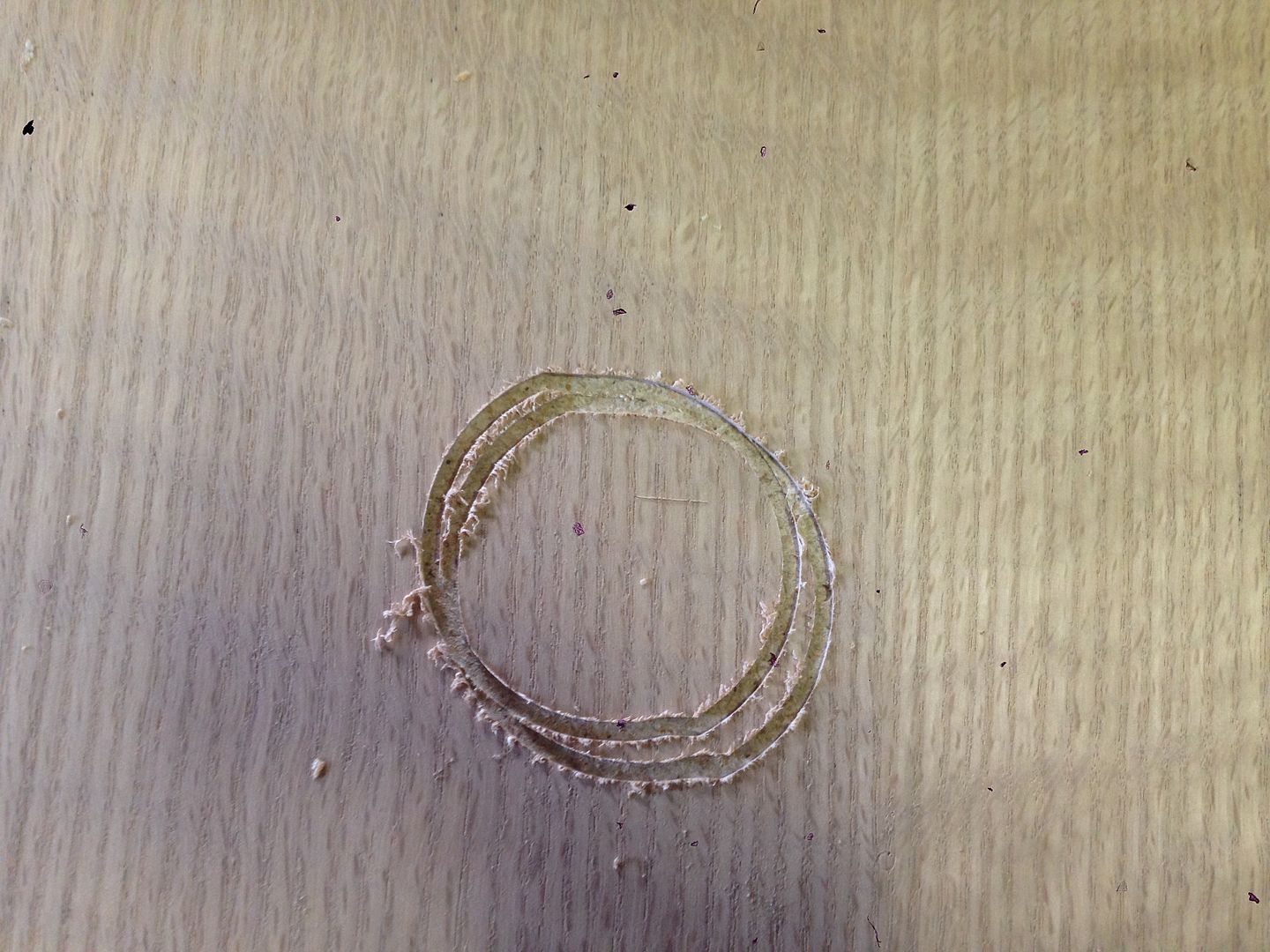 I get a strange redirection at 2:00 and 8:00 on the circle everytime. And it's the same ~3mm every time. Shouldn't be software since easel and vcarve both do it. All my v wheels are time. It's not loosing steps. That easel photo was a deep (1mm) pass followed by a skim pass (<0.1mm) and the router followed exactly the same path both times. It keeps doing the same trick every time no matter what.
So in short, something is causing a hiccup at 2 and 8 on all my circles and it isn't the software or steps. What else could it be? Thanks.
Ryan