I wanted to make a thread to show my Shapeoko and things I have done with it. I have had the machine for about two and a half years, but because of bugs, it mostly just sat in the garage. I recently regained interest and started working through the bugs and trying to stiffen it. I also recently replaced the HF trim router I was using with a Dewalt DW660- mainly because it was only $52 on Amazon. And I had a lot of run out on the HF unit.
My electronics enclosure. The one on the left has all of the electronics. There is a fan connecting the two boxes, with the one on the right serving as a filter.
My new spindle mount. I took one shared with me on here, and added the two side plates for rigidity.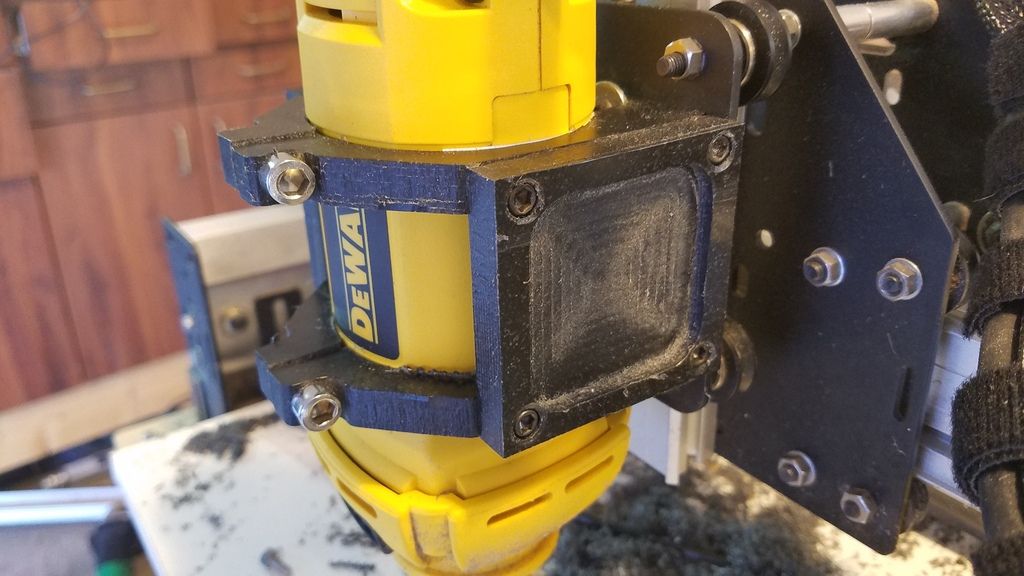 reinforced x axis. These two pieces of aluminum I had around equaled the .15" I needed. I used three bolts to tie it all together.
Here you can see the Y axis dust shields. They are stainless steel topped with angle aluminum. THese also act to strengthen the rails.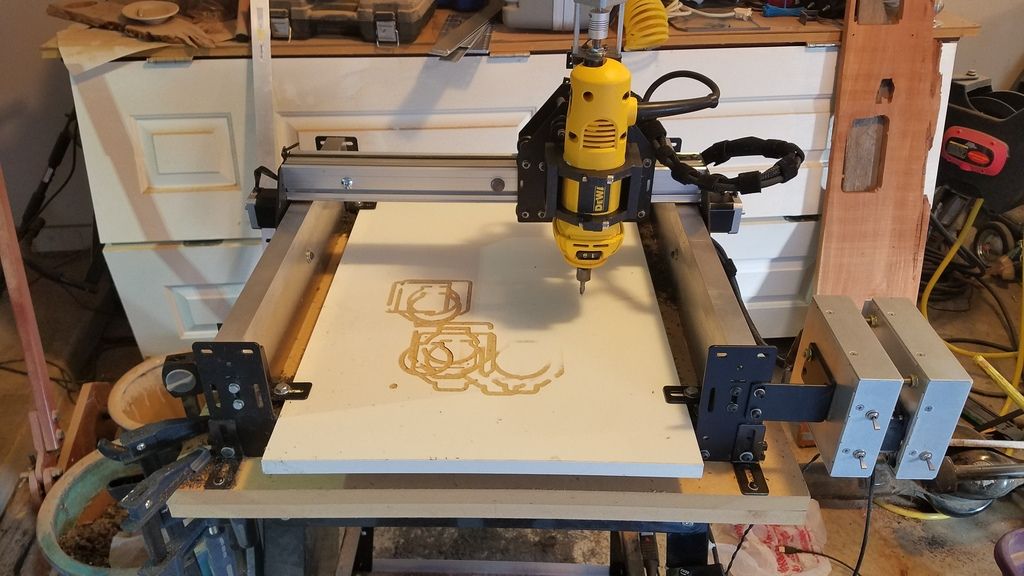 My crappy speed controller, but it works.