trying to make my dome light and map lights led boards cleaner. they are done and on the truck but i have a cnc so i have to step my pcb board game up.
after figuring out eagle cad. that took 5 hours, and ugs took 45 min to get it to move the cnc. first try just drew circles.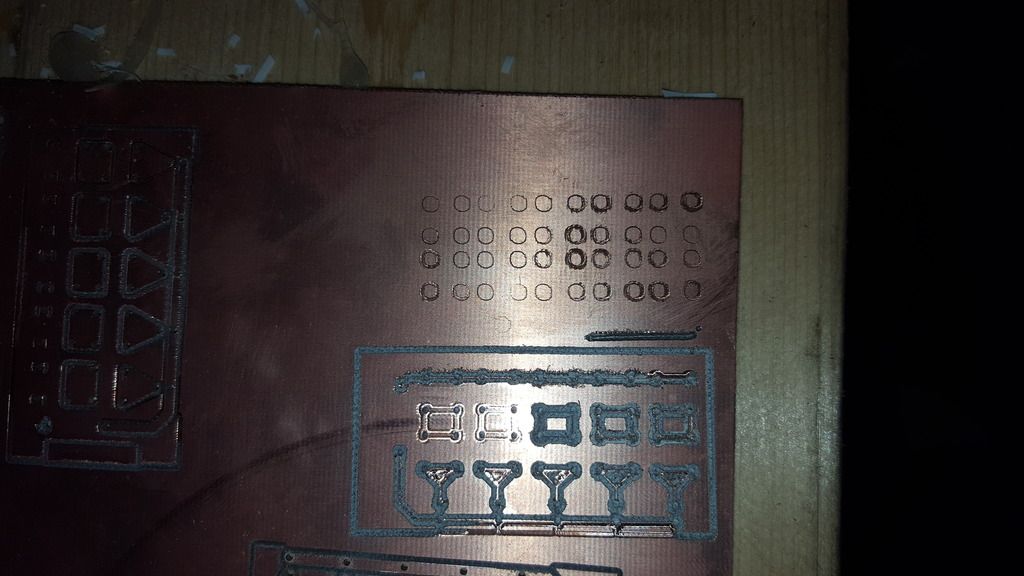 2nd attempt my bit broke. so i tryed with my smallest tip bit and it was way to large.
(its the one under the circles.)
new bit. Pn# SC 50 whiteside bit
carving liner is the name. (no clue what it is used for) its 5/8 point length and the finest point they had at woodcraft.
3rd and 4th.(3rd has the large grove in the top corner. bit for some reason hogged down 1/4 inch and took that long for me to get it to quit moving.)
3rd one in the bit change even rezeroing then lowering and zeroring again it was off by 1/8th.
4th i drilled by using the cnc(arrow keys)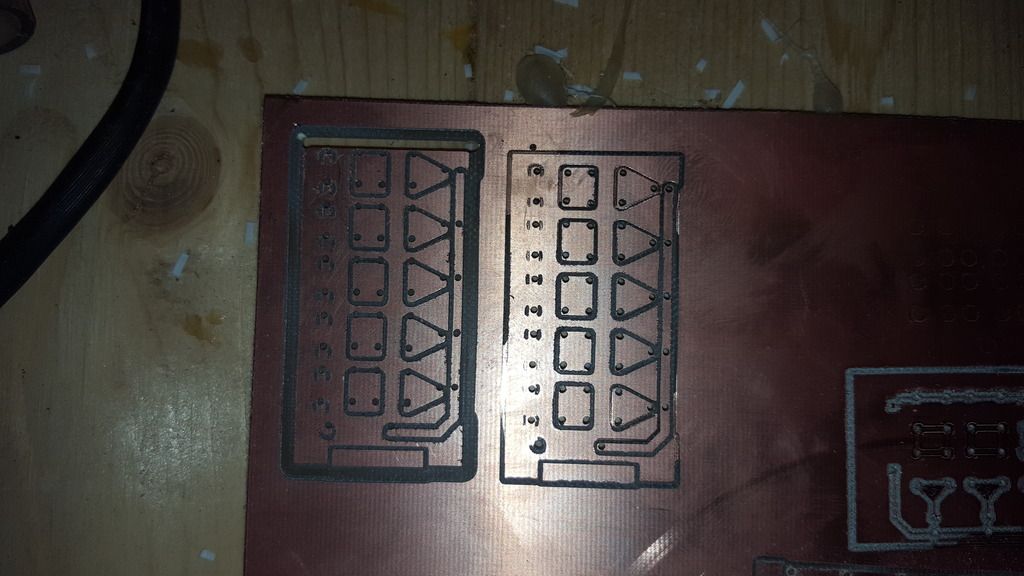 final(for now) had to re-drill all holes by hand.

how would one change from one bit to the next without it being offset. if i have to use the drill press to drill holes for the other 3 i will but would like to figure this out. just because it should do it.