For my current project I need to remove a very large amount of material to make some large pockets. To speed things up, I decided to use my 1½" spoilboard surfacing bit, the Amana Tool RC-2249. It has replaceable blades, and looks like this: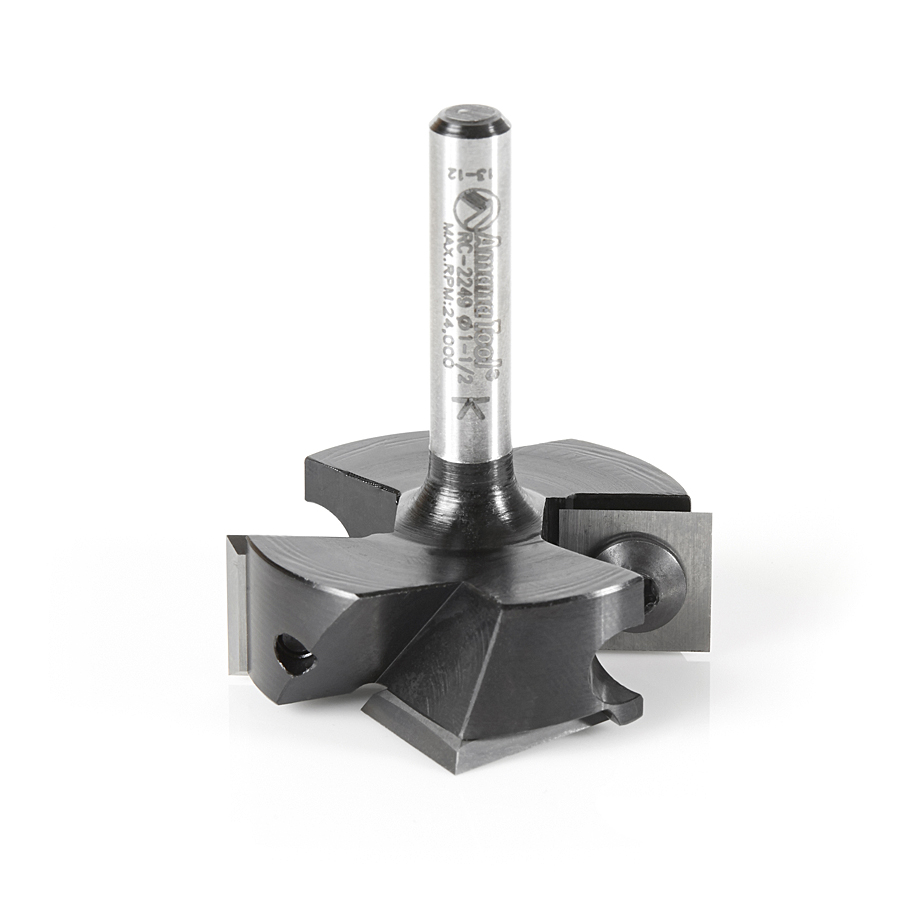 I used a 1mm depth of cut and 70% stepover, 60 IPM, at about 9000 RPM.
Did it work? Yes. Would I do it again? Almost certainly not. The result was quite decent, but I ran into a number of issues that were all related to the amount of material/load:
The Hitachi M12VC handled the load just fine, but the current draw on the 20A circuit actually caused my lights to flicker. Not good.

The cut was extremely loud. Even at the low RPM, the machine was easily twice as loud as during a normal carve.

The amount of chips and dust generated were intense. The chips were good, but my dust collection could not keep up. The vacuum port on my dust boot became clogged, and I had to pause the job to clear it.
So overall, I would say I got lucky, but would not recommend this. I went back to my ¾" bit for the next piece and it is a much more pleasant experience.