Here is a small and simple Cube inside a Cube.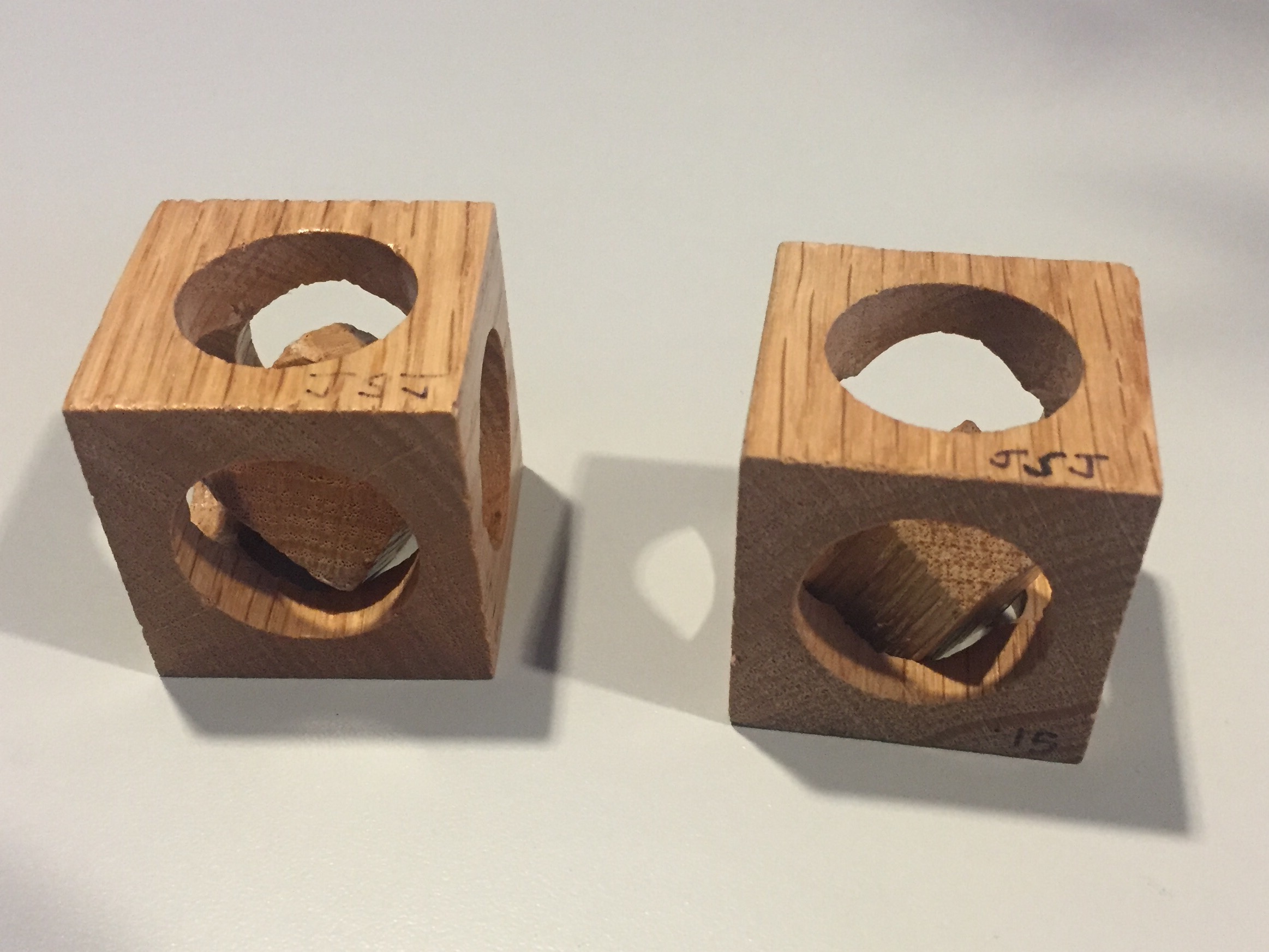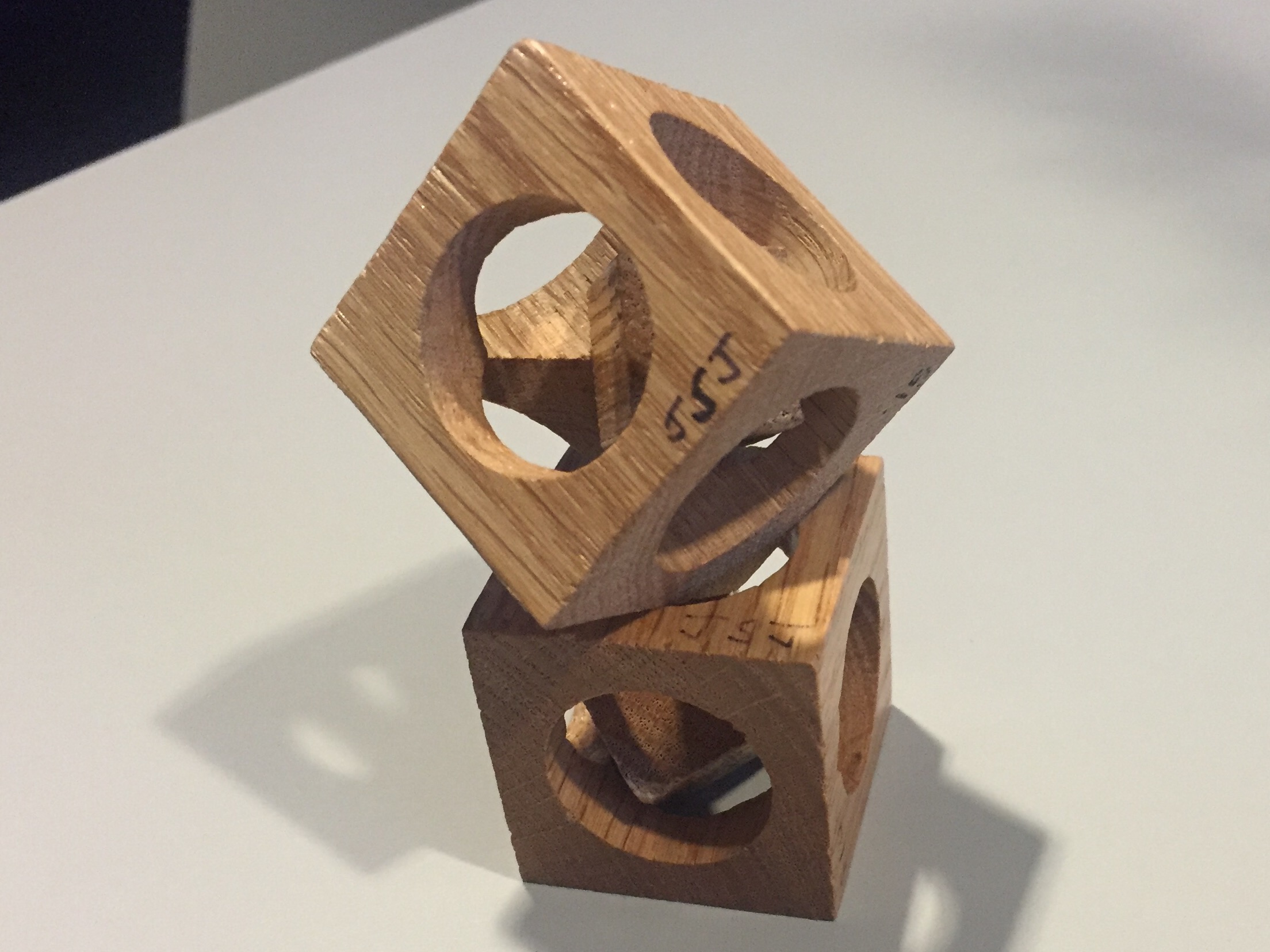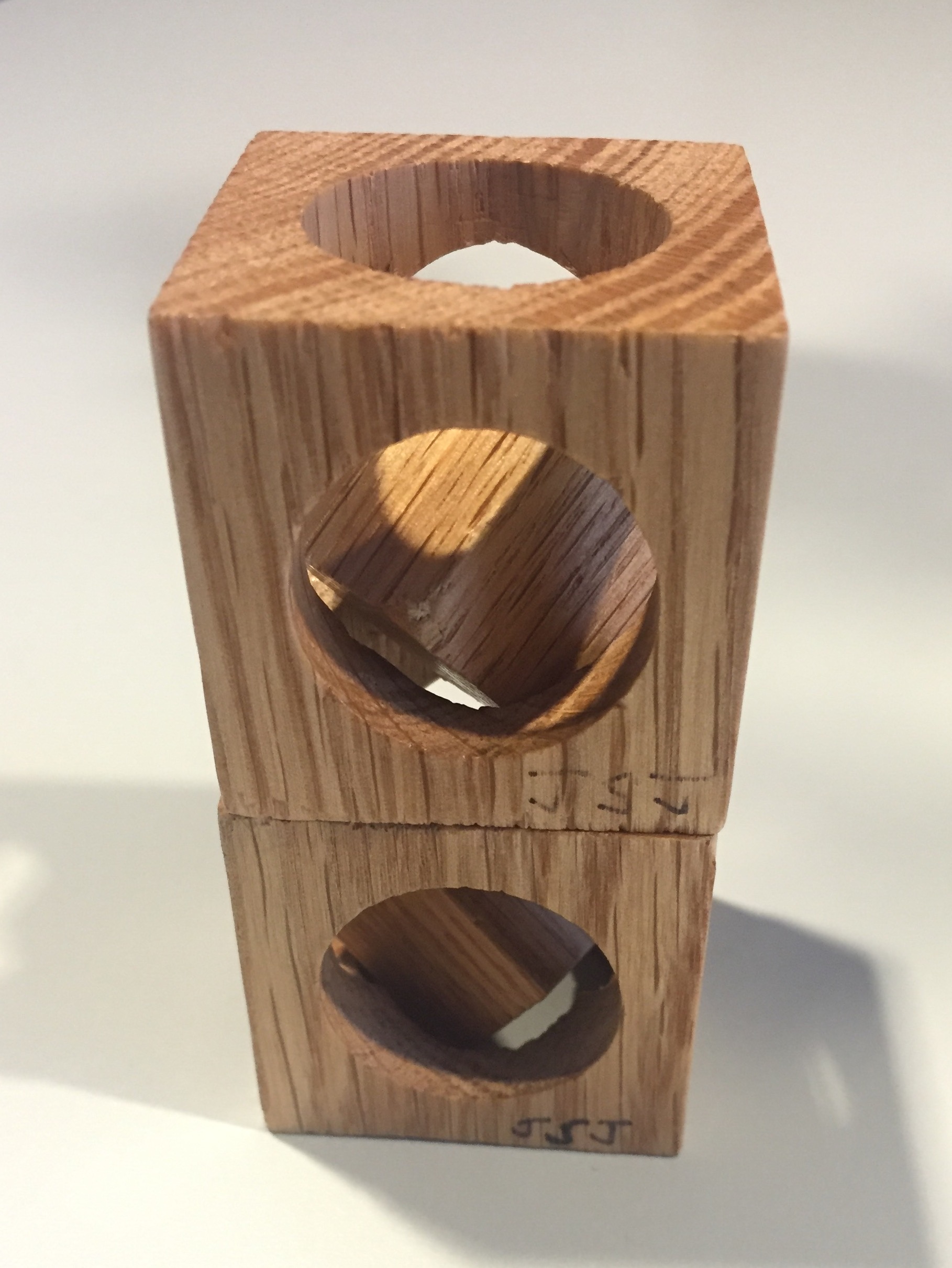 The Easel Project:

I cut the cubes to size first; table saw, mitre saw, etc…
I set the home to be the center of one face, and set up a simple jig of blocks to always hold and reference the same corner (top left). I then ran the job six times, rotating between jobs.
The only critical measurement is the depth of the circle. The depth is calculated using the small square in the upper right corner. Set the circle's depth to the square's length. Normally this is where the square and the circle intersect.
However, if you make it too deep, the inner cube will be too small and will escape the circle. Which is why the square is smaller, to leave some material.
Make the depth small enough so that only a small amount of wood remains on the inside cube corners. Then chisel it free by hand.
It there is interest in the project, I will make it a "Project", include showing the jig and clamping methods.